Give to Five Hills A/G
At Five Hills Assembly of God, your donations ensure the continued effectiveness of the ministry, so whether you'd like to support the soup kitchen, world missions, or the expenses of the local ministry, we are greatful for your participation. Your donations are tax deductable and you will receive receipts for all of your donations.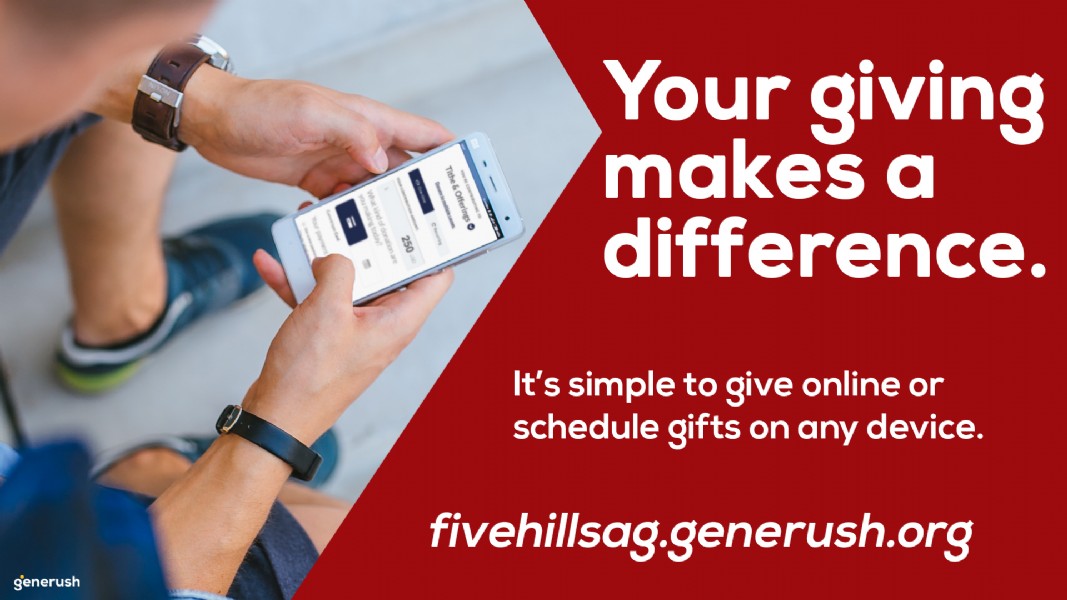 You can give in any of the folowing ways.
In person donation at any of our scheduled services.
Online Electronic Donation, by Card or E-Check: http://fivehillsag.generush.org/
Donation by text: text fivehillsag to (404)480-8182.
Donations by mail: Five Hills Assembly of God, P.O. Box 508, Copperas Cove, TX 76522-0508.
Important Note: During the COVID-19 social distancing period, donations must be made by mail, text or online. Thank you.